At Laser Plumbing & Electrical Napier, we understand how critical it is to have your most important equipment working at its best and know what is at stake when things break down. This is why we are committed to provide 'Totally Dependable' industrial electrical services across the Hawkes Bay area including Napier, Hastings, Havelock North, Flaxmere and Central Hawkes Bay.
Laser Plumbing & Electrical Napier is here to help when you need an immediate response, quality workmanship and friendly electrical advice. We have specialised industrial electricians ready to help you with design, installation, servicing and maintenance.
The needs of specialised industry companies are wide and varied. Whether your business specialises in agriculture, horticulture or manufacturing and assembly, Laser Plumbing & Electrical Napier will have the right industrial electrician for your needs.
Our industrial services include: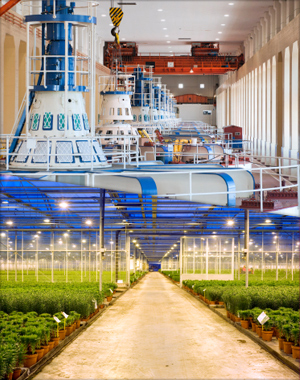 LED Lighting & Lighting Design
Electrical Inspection & Reporting
Appliance Testing
Emergency Lighting
Switchboard Upgrade & Manufacture
Renovation & Expansion
Laser Plumbing & Electrical Napier is constantly training our industrial electricians in new technologies and we are happy to provide any advice on the next big thing in your industry. We provide a range of different services to specialised companies and industries, so if the service you require is not listed here please contact us.
---
Maintenance & Servicing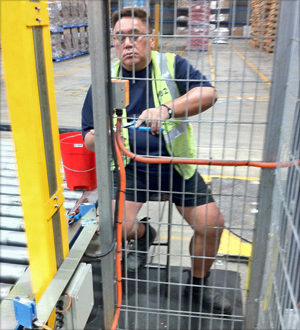 At the core of Laser Plumbing & Electrical Napier lies our highly experienced maintenance and servicing division, responsible for carrying out the day to day requirements of our industrial clients. As specialists in industrial maintenance and servicing, we have a team with significant experience having worked on many varied sites throughout Hawkes Bay.
At Laser Plumbing & Electrical Napier, we understand it is vital to ensure your workplace is safe and operating at maximum efficiency. We ensure our staff are up to date with current health and safety practices and do our best to ensure all sites are safe before proceeding with any electrical work. If you require a quality electrical tradesman for your plant or business give us a call.
---
New Installations
In addition to our electrical maintenance and servicing division, we are able to offer long term contracting solutions to your existing plant, factory or business. Our electrical team currently provides critical services to a number of industrial sites in Hawkes Bay, with some of our senior tradesman dedicated to specific client locations. This allows us to react quickly to the requirements of each business. When larger projects present themselves we have teams ready to go, allowing us to maintain site standards with ease and meet tight deadlines as required. Operating this way allows us to reinforce those developed relationships from the shop floor and operational level right up to engineering and management.
---
---